There's been a lot of noise coming out of Brisbane and Sydney regarding how their air quality is suffering due to the increased fire activity throughout both states. Have they spared a thought for the people living in the areas where the fires are? Although Port Macquarie is several kilometres away from the nearest blaze, we are surrounded on three sides by the worst fires in a long time.
To illustrate my point, here is an image taken from my back balcony showing visibility down to less than 100 meters. Stop and think about that for a moment.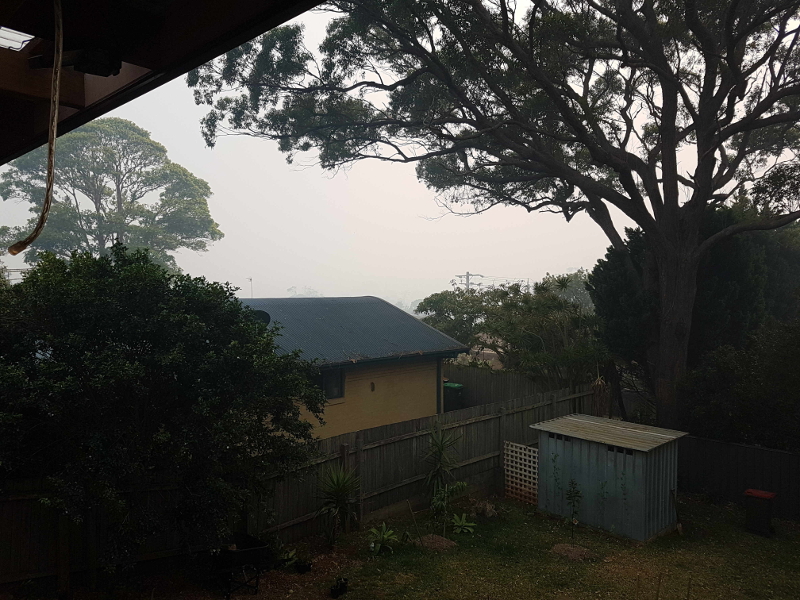 To further illustrate the impact to the air quality here, I was at the Port Panthers club today (where our RSL is located) and the smoke had permeated the interior of the club, giving the air a bit of texture. Bear in mind, like most modern buildings the Panthers club doesn't have open windows and has a double-door system to keep the air con from working overtime.
Cry me a river Brisbane and Sydney…